our solutions for organizations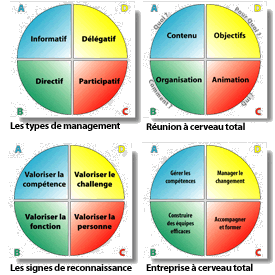 In a company, men and women perceive the reality in a factual way, are at ease in the figures, the financial data, the technical calculations. They are specialists, fast and efficient.
Others are meticulous, organized, they go to the end of things, down to the smallest detail. They read and correct the documents, establish and respect the procedures, know the law, check the accounts. They are or will become the memory of the company.
Still others have easy contact. They communicate easily and give your business a good image. They motivate men, guess the strengths of each and know how to make everyone work as a team. Their human qualities are recognized by everyone and their position in human resources or in contact with the outside promotes their expression.
Finally there are the creative, the imaginative, those for whom there are no problems but only solutions. These adapt easily, feel the wind, are turned to risk and innovation, the discovery of new horizons.
Of course, if you could employ these men and women in positions where they excel, you would have assembled the ideal enterprise; indeed, this set of different personalities would make your business run at "power 4".
Such an enterprise potentially exists around you, and your employees have the four complementary modes of perception that compose it. The difficulty is to combine these energies.
Herrmann International Europe proposes to identify these energies, to develop them, to transform these differences into complementarities and to help your employees to exceed their objectives by behavioral changes.
The initial module "Start Thinking"
(my HBDI
®
profile and its consequences)
+
One or several application modules to select
among the 4 series below
Manage your personal and professional trajectory
Mobilize all your intelligence to better communicate
Manage mobility: Snapshot
Whole Brain Coaching
Whole Brain Thinking® Series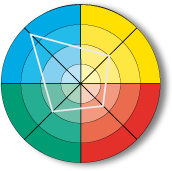 Whole Brain Management® Series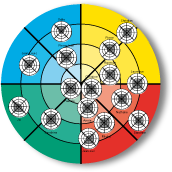 Managers: achieve your recruitment
Team cohesion/Team building: develop a collaborative work
Managers: conduct your professional interviews
The manager role and management styles
Valorize your colleagues
Delegate efficiently
Whole brain pedagogy
Valorize and manage diversity
Creativity: think outside the framework
Manage innovation
Thinking About Business Series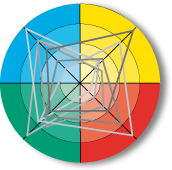 for your customer relations
Whole Brain Selling Series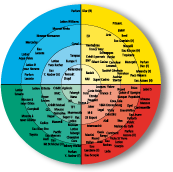 Colour your Customers
Selling, an intelligent business: Whole Brain arguments
Negotiation
HERRMANN INTERNATIONAL EUROPE
3, Quai de la république
78700 CONFLANS ST HONORINE