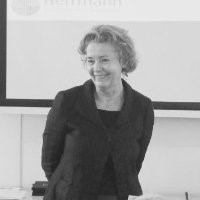 Suzanne Manly
Susanne is a Danish trainer. She has a master degree in social sciences from the University of Copenhague. Susanne uses Whole Brain technology
®
to facilitate workshops in personal creativity, problem solving, communication, change and diversity management.
Susanne Manly is partner of Herrmann International Denmark.

Hans van Leeuwen
Hans is a consultant and a trainer. He graduated as a Master of Business Administration (MBA) from the University of Groningen Netherlands. His practice sessions and workshops are practical, flexible and with a lot of humor. Hans wants people to find their own strenghts and he inspires people to get the best out of themselves.

William Fuhrmann
William has a degree in engineering from ENSAM. During his career, William has run several companies in the computer field and in the industrial business. William is a consultant and a trainer in management and organisation.

Anne-Marie-Jegard
Anne-Marie is a consultant and a trainer. She has a master degree in organization and human resources. She is an expert in management, team building, recruitment, skills and performance evaluation.

Eric Gauteul
Eric is a trainer who has a master degree in chemistry from the Ecole Nationale Superieure of Toulouse. He is an expert in communication, meetings facilitation, sales technics, trainers training, coaching and assessment.

Hervé Edgar Bonnet
Hervé trains in both English and French. He holds a master degree in business engineering. Hervé has an international experience in sales, marketing, strategy, negotiation and communication.

Angela Behrendt
Dr. Behrendt is a consultant, a professor and a researcher. She is fluent in Spanish, German, English and Portuguese. Her research focuses on inclusion and education with special attention on ICT. She has published on the subject. Prior to her career in academics, Dr. Behrendt held several executive positions in global financial institutions and consultancies. She owns her own consultancy focused on innovation, creativity, social innovation, education, communication working globally with several industries.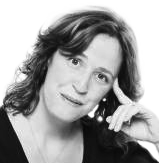 Yannick FOSCHIA
After 10 years of specialization in training within Nestlé International in Vevey and its entities, she decided to found the company United Power Consulting in April 2015.
During this decade, she had the opportunity to develop and deliver tailor-made training in English and French for 2,500 business executives (managers) as well as various teams in Switzerland and abroad.
Having completed her training with the acquisition of international diplomas in NLP and coaching, she now wishes, through United Power Consulting, to provide the general public with a simple tool for appropriation with a direct and rapid implementation that allows anyone It's up to everyone to be more efficient in Total Brain® mode in order to have a better "Feedback on Intelligences®".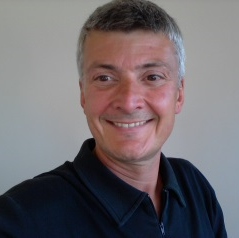 Franck BAUDOIN
Frank has been HBDI
certified since 2002 and a member of the ICF (International Coaching Federation).
A graduate of a third cycle in Social Sciences, he has worked in the public (local authorities) and private (SME and large companies) sectors, thus working alongside various cultures and professional environments.
A Human Resources professional, Franck has worked in recruitment and training, notably at SFR, the mobile phone operator.
For 20 years, it has supported collective and individual development and performance.
His specialties are team management and cohesion, managerial innovation, taking on the role of managers and interpersonal skills.
HERRMANN INTERNATIONAL EUROPE
3, Quai de la république
78700 CONFLANS ST HONORINE